Capri
The Isle of Capri is famed as a classy and beautiful holiday destination. It's an island of myths, ranging through sirens charming seafarers, ancient Roman orgies, dreamy seaviews, 1950s celebrities in big sunglasses, and lazy summer evenings spent browsing in exclusive boutiques alongside the world's elite.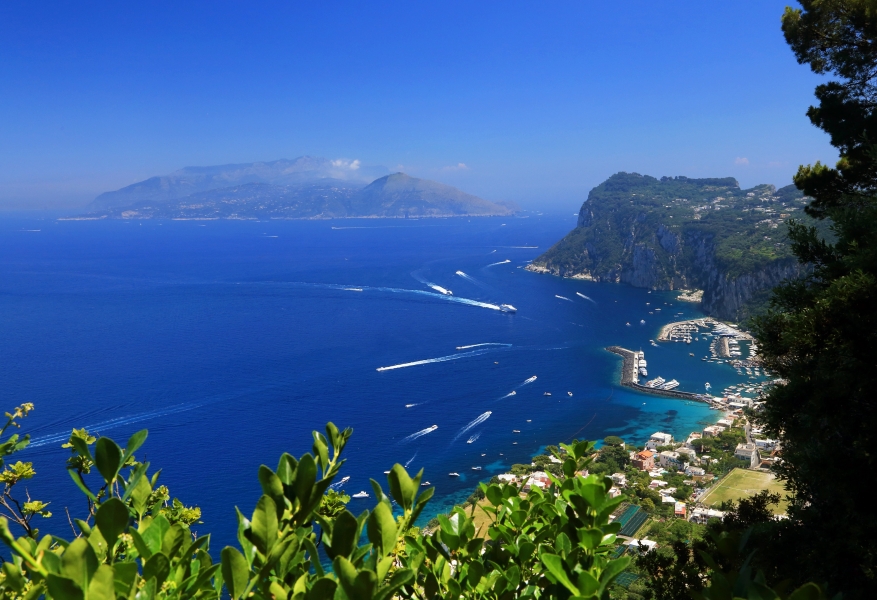 Capri is an island of many contrasts. For rushed daytrippers, it is a crowded maze of expensive boutiques. For celebrities and the ultra-rich, a point of rendezvous. For historians, it is the palace-island of the Emperor Tiberius, dotted with neglected Roman remains. Walkers can step out along scenic short walks. For leisurely holidaymakers, it can present all this and more, along with staggering views and blue, blue sea. It is a dream honeymoon destination.
Capri is a rocky island off the shores of the southern Italian region of Campania. It lies at the southern edge of the Bay of Naples, beyond the Sorrentine peninsula (where you'll find mainland Sorrento and the Amalfi Coast). English people generally mispronounce the name of the island – it's not C'pree as in Ford, but CAPri, with the stress on the first syllable.