Venice
The Serenissima (meaning the most serene), as Venice was once called, says a lot about this famous Italian tourist city, once a mighty naval and commercial power of the Mediterranean, today a gem of art and culture.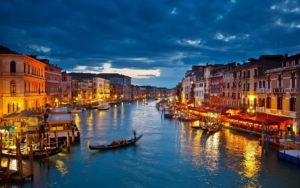 Located in the Veneto region, Venice developed during the Middle Ages in a lagoon overlooking the homonymous gulf. Scattered on 118 islands, connected by canals and bridges, Venice is an unique architectural phenomenon. As there are no cars, all traffic takes place on the canals, in boats and gondalas, the traditional venetian means of transport.
But in Venice you can also live unique tasting moments, with its many fish specialties and excellent wines from the Veneto's vineyards. Cuttlefish risottos, codfish dishes, but also wild game, fresh veggies and exotic spices are what makes a true Venetian meal, and don't miss the pinza or the fritelle for dessert!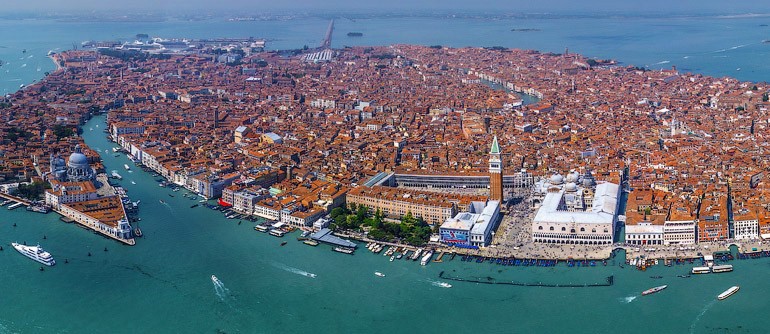 Whatever the occasion for your visit, in Venice you can participate to world famous events but also live a memorable private retreat, all in a city filled with glorious traditions, artistic and architectural delights, but most of all, with its own unique atmosphere.