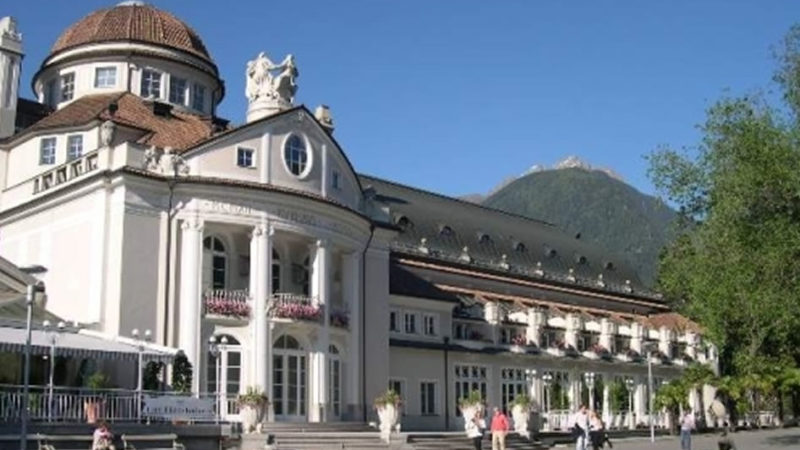 Price upon request
1st day
Verona  / Venice, Italy
Arriving at the airport and more comfortable meeting with the driver for a private transfer to Merano. Upon arrival the accomodation at the Palace Hotel 5*in Merano. Leisure day for relaxation and well-being or individual tour of the town. Overnight.
2nd day
Merano, Italy
Breakfast at the hotel. Meeting with the guide for a morning tour guidance of Merano. Merano is rich in cultural and architectural treasures, including the Kurhaus, the symbol of the city during the shows, seminars and mirror of art nouveau. There are also numerous opportunities for recreation, shopping under the arcades of the historic center with a visit to Giardini Trauttmansdorff. Return in the late morning and leisure day or relaxation. Overnight.
3rd  day
Merano, Italy
Breakfast at the hotel. Leisure day, relaxation and wellness. At the Palace Hotel 5* Merano you can spend moments of wellness thanks to the excellence of the services and the wide range of treatments and cures that the hotel offers to its guests. The arrival of Dominique and Henri Chenot in the 90s it took a total restructuring of the health center and a major change in the intended use. With the addition of the new pavilion that houses the Wellness Center, in 2000, allowed the Palace Merano Espace Henri Chenot to be today one of the centers of care and wellness more efficient, innovative and well-known in Europe. Free dinner and overnight.
4th day.
Verona / Venice, Italy
Breakfast at the hotel. Day dedicated to the private transfer to the arrival airport and procedures for the return journey on the destination of origin.
VIP Private transfer with the driver from Verona airport.
Accommodation in a comfort room based on double
Morning with guided private tour of Merano
Registration fee / insurance
ARRIVAL IN VENICE (SO PRIVATE CAR TRANSFER FROM VENICE TO MERANO AND VICE VERSA) SUPPLEMENT EURO 200,00 PER PERSON.
All other Volo Luxury services availible